Creating The Health Care Team Of The Future - Order Now!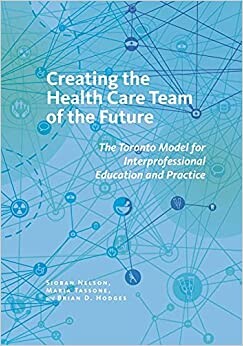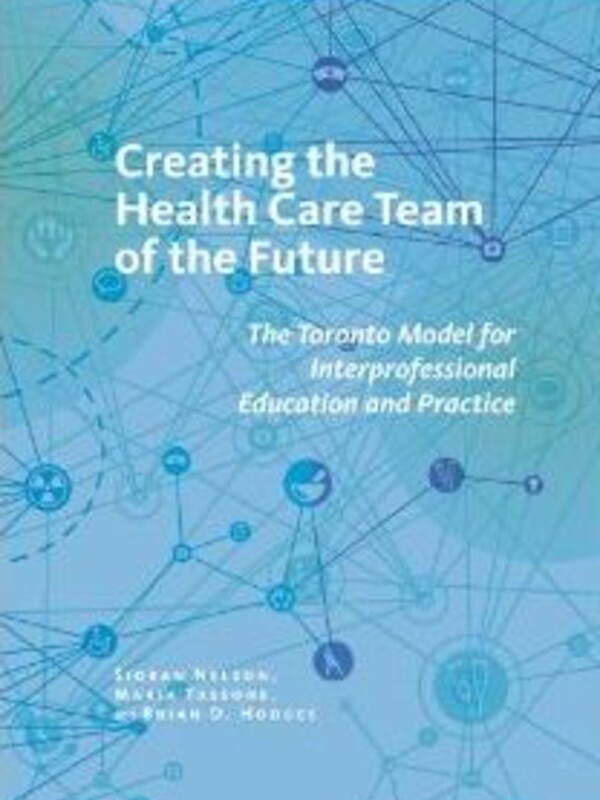 Order from Amazon.ca or contact us to purchase a copy!
"Once again, the educational team from the University of Toronto is providing cutting-edge work. With interprofessional education and care sweeping across the United States, academic programs will be looking for a resource such as this to provide guidance for building their educational models. The quality of this work is outstanding. The authors combine up-to-date IPE scholarship with practical content expertise that ill assist educators as they forge new IPE curricula and collaborative care learning opportunities for health profession students and clinicians alike." — RICHARD D. KIOVSKY, INDIANA UNIVERSITY SCHOOL OF MEDICINE
Sioban Nelson is the Vice-Provost Academic Programs, University of Toronto. She is coeditor of Complexities of Care: Nursing Reconsidered and Notes on Nightingale: The Influence and Legacy of a Nursing Icon, both from Cornell, and the author of Say Little Do Much: Nursing, Nuns and Hospitals in the Nineteenth Century.
Maria Tassone is the inaugural director of the Centre for IPE. She is also the Senior Director, Interprofessional Education and Practice at the University Health Network in Toronto, and Assistant Professor in the Department of Physical Therapy, Faculty of Medicine, University of Toronto.
Brian D. Hodges is Vice-President Education at the University Health Network and Professor of Psychiatry, Scientist at the Wilson Centre for Research in Education, and Richard and Elizabeth Currie Chair in Health Professions Education Research at the University of Toronto. He is coeditor of The Question of Competence: Reconsidering Medical Education in the Twenty-first Century and author of The Objective Structured Clinical Examination: A Socio-History.