VITAL - Virtual IP Teaching And Learning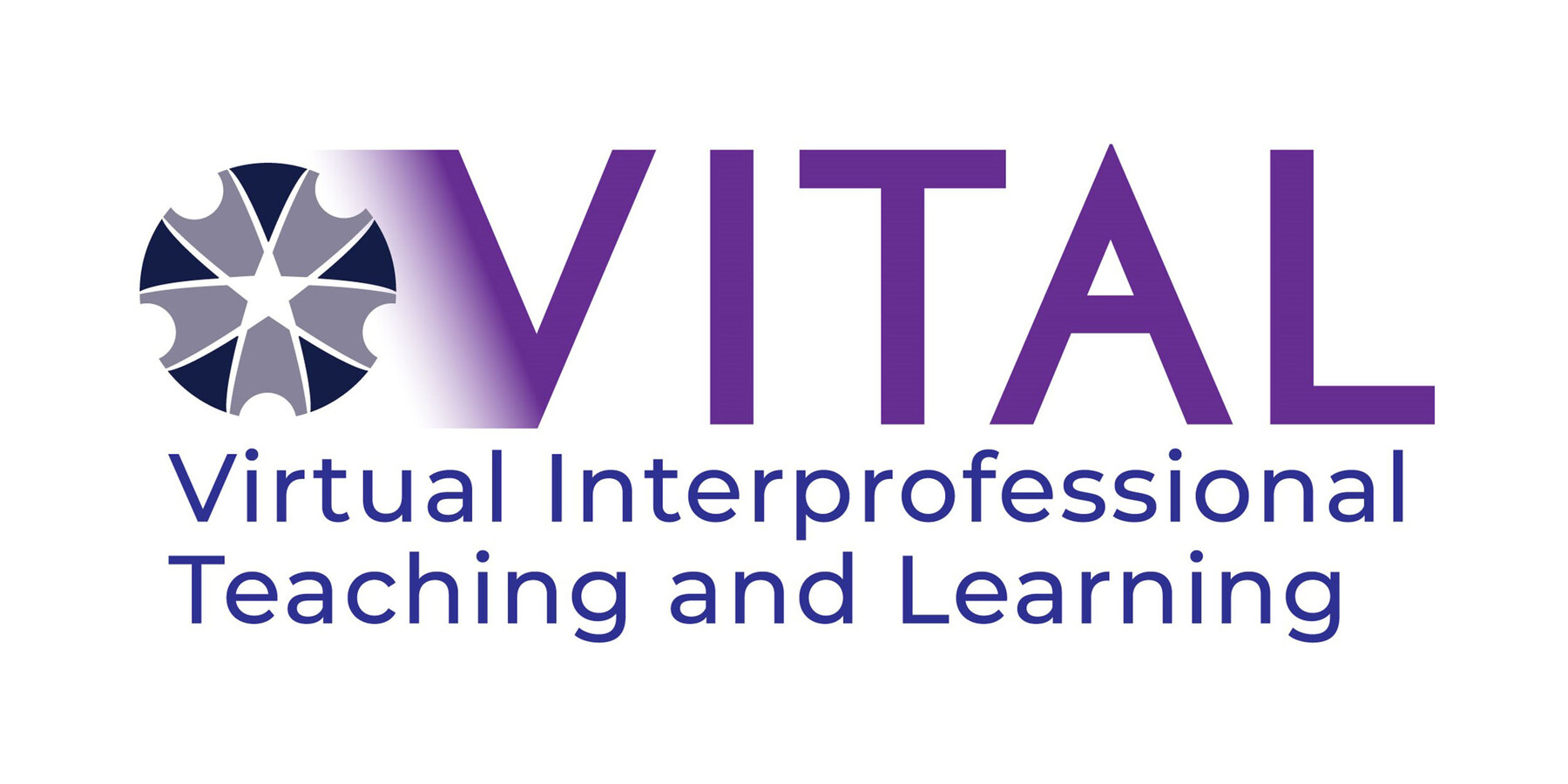 As educators, clinicians and leaders are struggling to pivot to the 'new normal' of virtual teaching and learning across our systems, we are pleased to share our exciting newest program VITAL: Virtual Interprofessional Teaching And Learning. This six-module virtual learning series covers key best practices and core competencies of interprofessional education (IPE) and virtual facilitation.
The newest technologies and virtual active learning strategies are co-facilitated and modelled by two Centre for IPE faculty including; didactic theory bursts, small group breakouts, large group discussions/reflections, virtual stretch breaks, real-time polling, chat boxes and team simulation videos.  The unique use of best practice videoconferencing team norms supports participant psychological safety, equity and attention to engagement in a new virtual environment.
Program Learning Objectives:
By the end of this series of six modules, we expect that you will:
Understand the rationale for advancing interprofessional education and interprofessional core competencies into learning activities for students, educators and clinicians. 
Explore interprofessional virtual facilitation best practices, tips and resources.
Develop virtual and face-to-face strategies to enable increased faculty and clinical capacity and interest in IPE in academic and practice settings.
Target Audience
Leaders, educators and clinicians interested in pursuing interprofessional education initiatives and those who wish to experience and apply best practices for virtual teaching and learning.
Minimum # of Learners: 20    Maximum # of Learners: 40
Dates & Module Overview: 
February 1 - 17, 2022
Each module is 90 min in length from 11:00am - 12:30pm EST
Format - Virtual videoconferencing with participant access from individual computers or team connection from a remote videoconferencing room (use of Zoom Technology or another similar platform recommended).  Centre for IPE team members provide critical logistics support for videos, breakout rooms, chat boxes and overall technology troubleshooting. 
Module 1 - February 1, 2022
Overview of IPE/IPC Evidence, Literature and Best Practices
Module 2 - February 3, 2022
Role Clarification
Module 3 - February 8, 2022
Interprofessional Communication and Conflict - Focus on Patient Safety/Quality Improvement
Module 4 - February 10, 2022
Relationship Centred Care: Patients / Caregivers and Teams
Module 5 - February 15, 2022
Team Functioning/Teamwork - Psychological Safety and Leadership - Pulling it All Together
Module 6 - February 17, 2022
 IP Facilitation Simulation, Tips and Resources